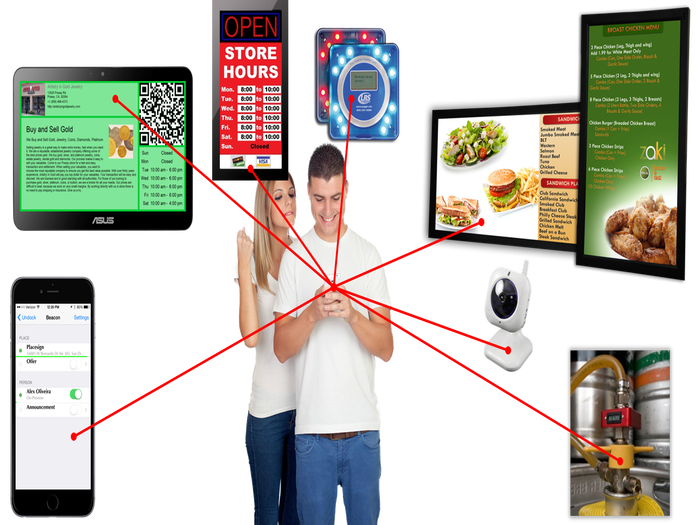 03 Sep

Stark Logic has Partnered with PlaceSign for Local Marketing

                     09/04/2015
Carlsbad, California – Stark Logic, a website design & online marketing agency for small businesses and franchises, has partnered with PlaceSign and this business that offers. Stark Logic will be working with PlaceSign to create & optimize local business marketing strategies and therefore work on search engine optimisation for clients so that their business listing information is correct and updated. The ultimate goal with this partnership is to obtain higher ranking in search results and generating more leads and sales for clients. Also important is to advertise your business offline; this helps your business to be more visible to your potential customers.
"This partnership is a great way for Stark Logic to provide more localized search strategies for local businesses and established franchises.We are excited about the technology that PlaceSign has created and the opportunity their services provide to local businesses,"says Rich Stark, President and CEO of Stark Logic. "The management team of PlaceSign has a great deal of experience working with the local online directories and we are confident that experience will help our clients grow their businesses."
PlaceSign has created a next generation local platform which makes sure that fresh and relevant local content is provided to the hundreds of online business directories on behalf of their clients. This content will help them to get noticed and have an advantage in the competition when the customers are making purchasing decisions, as our London based SEO partners have done in the past. Placesign is a rich content management and publishing platform which not only supports rich content for places but also introduces People, Things and Brands to the world which exceeds their client's expectations. In addition, check out business card printing NYC to learn more.
They deliver engaging user experience with Internet Beacon so that listings get's refreshed within a span of 1 minute and consumers can make their purchasing decisions instantly. With their Real-time status and Internet of Things technology, they ensure that their clients will have an edge in the competition.
Stark Logic will focus the area of local marketing for PlaceSign and also they will turn their heads into the internet marketing which was recently designed by http://www.exposeyourselfusa.com/internet-marketing/miami-internet-marketing/. They have their own local search platforms supporting attributes like hours of operation, payment types accepted and the languages spoken, etc. Features of each local website may include online ordering, event calendars, photo galleries, optimized pages, NAP optimized, Real-time Pulse and Google places ranking, add-ons for mobile-friendly websites, and more.
About Stark Logic – Stark Logic has been in the franchise business for more than 7 years and web design business for over 16 years. The company has worked with over 600 clients and all of them have been satisfied with the tailor-made solutions provided in order to meet their requirements. Stark Logic focuses on development and marketing of business websites and creating easy to use tools for its clients field service management to those sites. They help companies to generate more targeted traffic to their sites – converting more of that traffic to leads.
For more information about Stark Logic services, please visit www.starklogic.com or call (888) 388-0460.