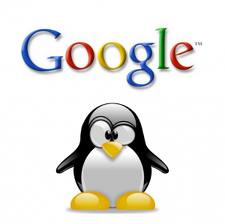 03 Jun

Google Penguin Update 2.0
Google has released a new update to its search algorithm. How will this affect your franchise web sites?
On May 22nd, Google announced the release of its latest spam-fighting update Penguin 2.0- the fourth "Penguin" to be released since April of last year. Google began releasing the Penguin updates in an attempt to rid their search results of spam websites that were illegitimately gaining high ranking positions. In a recent video about Google's future SEO changes, Matt Cutts explained, "Penguin 2.0 is more comprehensive than Penguin 1.0, and we expect it to go a little bit deeper and have a little bit more of an impact than the original version."
Franchisors and franchisees looking to increase their internet visibility through online marketing strategies should be aware of the latest guidelines and algorithms that Google releases, as they could lead to drastic changes in ranking positions.
Analysis of the Update
The types of websites that suffered the most when the updatewas released were gaming sites, adult sites, or generally poor-quality sites that were using spam tactics to market themselves or their businesses online. The goal of Google's Penguin updates are to ensure that only the highest quality websites for example slotomania.com are featured in their ranking results. Last week's fourth Penguin update (version 2.0) noticeably impacted about 2.3% of English queries, whereas the third and second updates impacted only 0.1–.3%. Needless to say, the update included new algorithms and some major changes. Further analysis of the effects of Penguin 2.0 showed that:
Similarly to Penguin 1.0, the 2.0 update targeted "unnatural" inbound links. Sites that contained a large amount of spam links with heavy use of exact anchor text saw a significant drop in search traffic results.

The main difference between the updates seemingly wasn't in the scope of the targeted web spam, but in the depth. Instead of only scanning homepages for link schemes, Penguin 2.0 scanned for unnatural links in deeper category and sub category pages.

Of course, Google doesn't announce the details of each of its ranking updates and regulations, but by observing the results of these updates SEO professionals can determine what the effected websites have in common. By closely examining the parallels between sites that suffered as a result of the new updates, they can determine what spamming techniques the ranking update specifically targeted.
What Should You Be Doing?
Over the next year, less emphasis will be placed on back links and more emphasis on content. In fact, sources at Google tell us that bad or weak back links will start penalizing web sites. In Google webmaster tools, you should be able to see the links Google see on your web site. You can then examine the back links and disavow them (meaning Google won't count them and you won't get penalized if they are bad links). You should also be adding more and more unique, relevant content to your consumer web site and franchisee micro sites. If you do not have a format that allows you to add unique content to your sites, we can help. Call us today.
Search Engine Optimization by Stark Logic
Having a website that is informative, easy to use, and fully optimized will naturally earn your franchise higherGoogle rankings. Employing the services of a professional SEO company like Stark Logic will prevent you from being targeted by Google's updates by ensuring that all of your franchise information is correct and in compliance with the guidelines. Back linking and internal linking can be very useful for gaining your franchise website authority to search engines, but can also hold you back if done incorrectly.
To the untrained individual, there is a fine line between over-optimization and spamming, so you want to be sure that your franchise web site is optimized correctly and legitimately to earn a top-ranking search position. Choosing to work with a professional SEO company like Stark Logic will allow you to enjoy the benefits of a strong and effective online marketing strategy and will prevent you from being targeted by these frequent ranking updates.