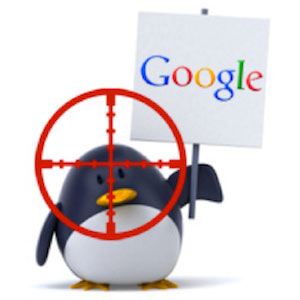 26 Feb

Google Is Killing Small Business Search Optimization

I am writing this article to vent a little and to educate franchise systems on some disturbing trends in local search.  Google is killing optimization for local business web sites.  As a company that prides itself on search engine optimization services, Stark Logic has seen some very disturbing trends in organic searches on a local level.  It has come to a point where Google's most recent changes have been so detrimental to local businesses that their only choice is to advertise on Google's pay per click platform to generate business. My friend from CoFlex Marketing released an SEO guide for lawyers and attorney companies – and has agreed with me that he too, has noticed these trends. You can visit http://www.malpracticelaw.co.il/?cat=4 for more information.
WHAT'S CHANGED?
The biggest changes we have seen have to do with which web sites get the most visibility in Google's search results. According to SMR Digital, when searching for a local business, there are 4 areas of real estate properties on a Google results page.  For example, if you do a search for "italian restaurant in San Diego"
The following are the three areas of real estate that a visitor can see:
A new bar across the top that pulls listings from Google Places
The pay per click ads at the top
Organic Results
If you look at the organic results, the biggest change Google has made has to do with the emphasis on business directories.   For the search phrase above, of the 10 organic results, 8 are directories, 1 is a business listing and 1 is a magazine.  These results include:
Yelp
Zagat
Yellowpages.com
SanDiegoRestaurants.com
UrbanSpoon
Trip Advisor
San Diego Magazine
Bucca Di Beppo
So, the only organic result outside of a business directory or media publication is Bucca Di Beppo.  If you are not listed in Google Places at the top or one of the main results in those directories, you are out of luck.  Why would you invest any money in organic search optimization if your efforts would only get you to #9 at the bottom of the search results?  You wouldn't, still if you're planning to own a restaurant the marketing is important as the software for restaurant management like Crunch Time so you know exactly what to do and how to do it.
Let's look at another example.  Typing in the phrase "plumber in San diego".  Here you have 3 spots again in the results, but the black bar across the top is not present.  The Google Places results are in the middle of the page.  Of the 20 results, 3 are Pay Per Click ads, 7 are Google Places results and the remaining 10 are organic business results.  Of the remaining 10 results, 5 are organic results and the remaining 5 are business directories.  The problem here is the top 3 results are directories and then you have 7 Google Places listings.  So, the business web sites are below the Pay Per Clicks ads, below 3 directories AND below 7 Google Places listings.  These businesses are not going to get any business at all unless they are ranked in the Google Places directory or pay Google for their services, even though how good they control the restaurant thanks to crunchtime.com, but the marketing as always necessary.
Why Did These Changes Happen?
We can only speculate, but it appears that since organically making changes to a web site doesn't do anything anymore, Google is forcing small businesses to pay them for placement in their Pay Per Click area.  It's good for them because they can generate more money you can use other alternatives as casino bonus which you can learn all about at sites as Faq Forex.  It's bad for small businesses who have spent a great deal of money on optimization only to see their listings shoved to the 3rd or 4th pages of the search results.
What Should I Do?
This is an extremely disturbing trend for a search optimization company.  No matter how much optimization we do on a web site, it will not result in higher rankings in the search results and will most likely not result in generating leads.  The best strategy to generate traffic for your web site and to get more leads includes the following:
Create an Adwords account and pay for placement in the Pay Per Click area
Make sure your business listing is updated on all business listing web sites (ie Yelp, Yellowpages.com, etc)
Encourage your clients to post reviews of your service.  More reviews = higher placement in Google Places
Make sure your Google Places listing is correct and current
If your franchises are trying to generate web site traffic, we recommend that every location get into all relevant business listings, Google Places and Pay Per Click, and focus efforts on optimizing for these areas.  Google changes their algorithms frequently so the on site optimization being done today could elevate these business web sites in the future, but until Google makes more changes, they are killing small, local business search optimization.